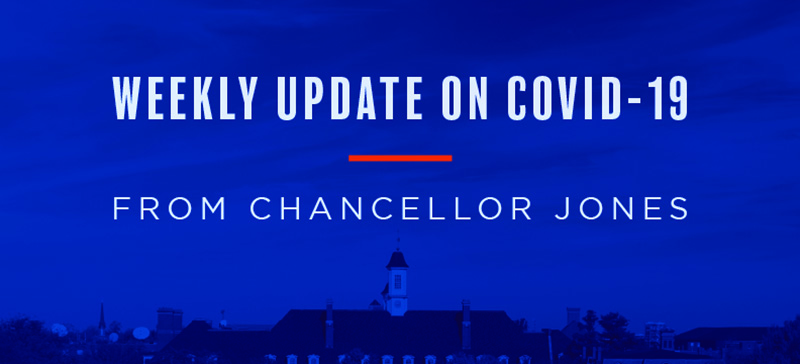 Weekly update from Chancellor Jones (Week of 3/15)
We are sharing information about the Higher Education Emergency Relief Fund.
Higher Education Emergency Relief Fund grants are being distributed to students in need. Undergraduate students who are eligible will receive an email. Graduate students are encouraged to submit an application when it's available on the Graduate College website.
We are reminding students, faculty and staff to maintain their regular testing schedule and follow COVID-19 safety protocols.
Continue to check the testing locations page or your Safer Illinois app before testing at your usual location. Students who are out of compliance may also lose access to university Wi-Fi, Zoom, Compass and other technologies.
We are continuing to share updated vaccine information.
Champaign-Urbana Public Health District (CUPHD) is leading vaccination distribution in our county, and the university will share vaccine information with you as it becomes available.
I am grateful for your efforts as we work to maximize the safety of our university community. Please feel free to direct questions to covid-19@illinois.edu.
Sincerely,
Robert J. Jones
Chancellor