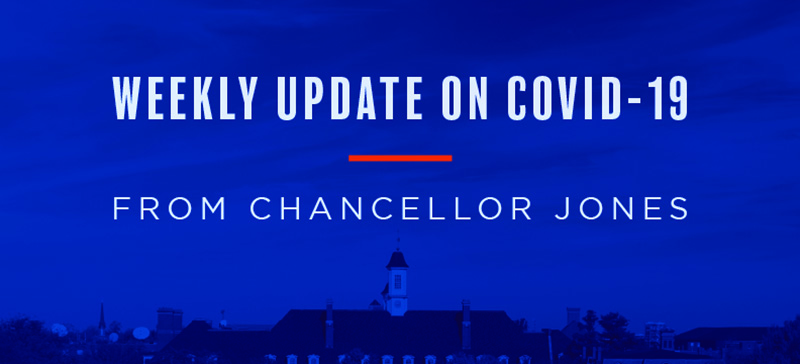 Weekly Update from Chancellor Jones (8/10 – 8/14)
We are providing more detailed information about the university's testing program and testing requirements.
On-campus testing will be required for all current students, faculty and staff who are on or near campus during the Fall 2020 semester. View current testing locations and hours.
We are asking all students to update their address information and complete online COVID-19 safety training.
Students enrolled for the Fall 2020 semester are required to provide their fall address information by Aug. 17 and complete the Division of Research Safety online training by Aug. 24.
We are encouraging students, faculty and staff to download the Safer Illinois app.
Use of the app will be expected for all faculty, staff and students during this semester
We are presenting the latest information on the university's response to COVID-19.
All previous briefings are captioned and available to watch through our COVID-19 YouTube playlist.
Thank you for your continued patience as we navigate COVID-19. Please feel free to direct questions to covid-19@illinois.edu.
Robert J. Jones
Chancellor