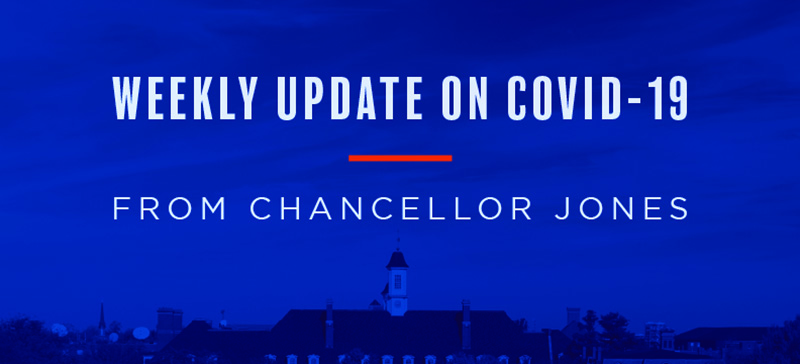 Weekly Update from Chancellor Jones (9/7 – 9/11)
We are providing more detailed information about the university's on-campus testing program.
We announced some important changes to our on-campus COVID-19 testing program earlier this week.
We are increasing enforcement of COVID-19 safety guidelines.
The university expects all undergraduate students to significantly restrict in-person activities until Wednesday, Sept. 16.
We are sharing information to help our university community respond to COVID-19.
Students, faculty and staff can confidentially report safety concerns and non-compliance at go.illinois.edu/COVID19-report.
We are encouraging our university community to get their flu shot.
Flu shots will be available through McKinley Health Center beginning Sept. 14.
Thank you for your continued patience as we navigate COVID-19. Please feel free to direct questions to covid-19@illinois.edu.
Robert J. Jones
Chancellor