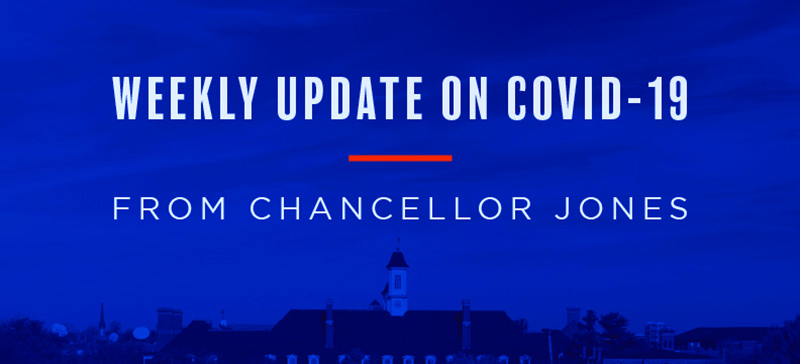 Weekly Update from Chancellor Jones (9/28 – 10/2)
We are encouraging our university community to get their flu shot before the end of October.
McKinley Health Center is providing free flu shots to all students who have paid the Health Service Fee and benefit eligible faculty, staff and retirees. View dates and locations.
We are preparing our testing sites for colder weather.
The university is working to shift some tent testing sites indoors. Please continue to check the list of on-campus testing sites for the most current locations and hours before you test.
We have updated the Safer Illinois app to check the wait times at each of our 17 testing locations.
The wait times are categorized into green, yellow and red, with green meaning little to no wait.
We are sharing resources to help others maximize safety.
Students, faculty and staff can confidentially report safety concerns and non-compliance at go.illinois.edu/COVID19-report.
Thank you for your continued patience as we navigate COVID-19. Please feel free to direct questions to covid-19@illinois.edu.
Robert J. Jones
Chancellor