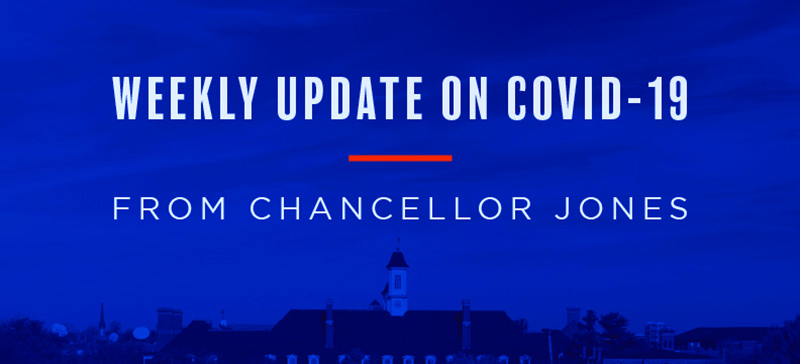 Weekly Update from Chancellor Jones (9/21 – 9/25)
We are encouraging our university community to get their flu shot.
Flu shots are available to students, state employees and retirees through McKinley Health Center. View dates and locations.
We are hosting a new series of events for students in accordance with Restore Illinois Phase 4 safety guidelines.
Students can visit go.illinois.edu/activities for information and safety details about events.
We are offering additional study spaces through University Library.
Quiet study spaces are available for reservation at the Undergraduate Library and Grainger Engineering Library.
We are preparing our testing sites for colder weather.
The university is working to shift some tent testing sites indoors. Please continue to check the list of on-campus testing sites for the most current locations and hours before you test.
We are sharing resources to help others maximize safety.
Students, faculty and staff can confidentially report safety concerns and non-compliance at go.illinois.edu/COVID19-report.
Thank you for your continued patience as we navigate COVID-19. Please feel free to direct questions to covid-19@illinois.edu.
Robert J. Jones
Chancellor