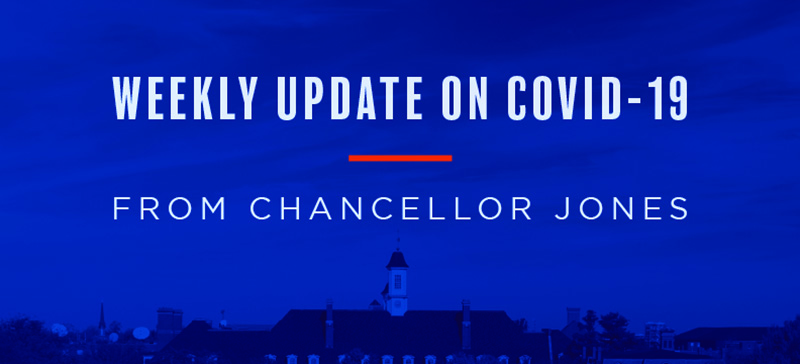 Weekly Update from Chancellor Jones (10/26 – 10/30)
We are sharing updated COVID-19 testing locations and hours for Election Day.
There will be changes to testing center locations and hours on Election Day (Nov. 3), which is a university holiday.
We are promoting COVID-19 safety for on-campus voters.
Individuals voting on campus are strongly encouraged to wear a face covering and practice social distancing. For more information about early voting hours and locations or to find your Election Day polling location, visit this website.
We are sharing support resources for students, faculty and staff.
Support resources are available to assist you during these challenging times.
We are encouraging you to help others maximize safety.
Students, faculty and staff can continue to confidentially report safety concerns and non-compliance at go.illinois.edu/COVID19-report.
Thank you for your continued patience as we navigate COVID-19. Please feel free to direct questions to covid-19@illinois.edu.
Robert J. Jones
Chancellor